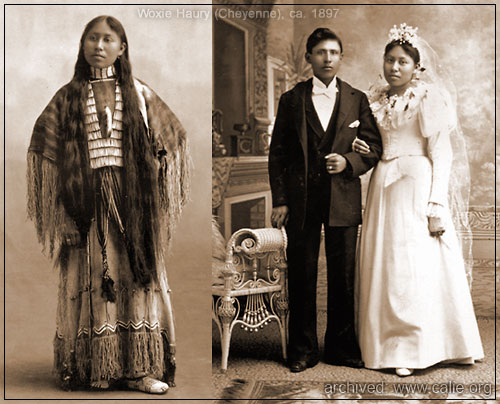 Woxie Haury (Cheyenne) in native dress and in Western dress on her wedding day.
It took a stitch of Sundays,
but good work has been done.
Tirelessly, our sisters pillowed
braids against the bone.
Twisting, twisting, crossing
until the leather let go.
Homespun prairie lace -
almost white as snow.
Notes: As part of the effort to "assimilate" Native Americans, off-reservation boarding schools became very popular. Starting in the 1880s, thousands of Indian children were taken from their homes. At these boarding schools, the children were forced to give up their language and customs and adopt Christianity. The above picture is a"before and after" shot intended to demonstrate how much the schools were "improving" the Indians. Here's a couple more: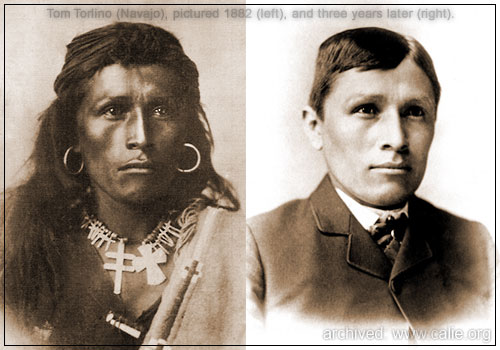 Tom Torlino (Navajo) arriving at Carlisle school in 1882 / Three years later.
Three Lakota boys arriving at Carlisle / A short time later.
Pillow and bone is a technique of making lace.